Summer Camps
Looking for a caring place for your child this Summer that you can be excited about?
Derry Preschool Summer Camps are educational, fun and engaging – so you and your child can be excited it's Summer!
If you & your child live in the Hummelstown, Hershey, Dauphin County, PA area we'd love to welcome you this Summer! 
All about Derry Preschool Summer Camps:
DP offers a four-day-a-week camp from 9am – Noon each day at a cost of $88/child per week. Camps are held at Derry Preschool and are taught by DP's qualified staff. **An option for those who are not quite ready for a full week, you can choose to attend 2 days at a cost of $44/half week.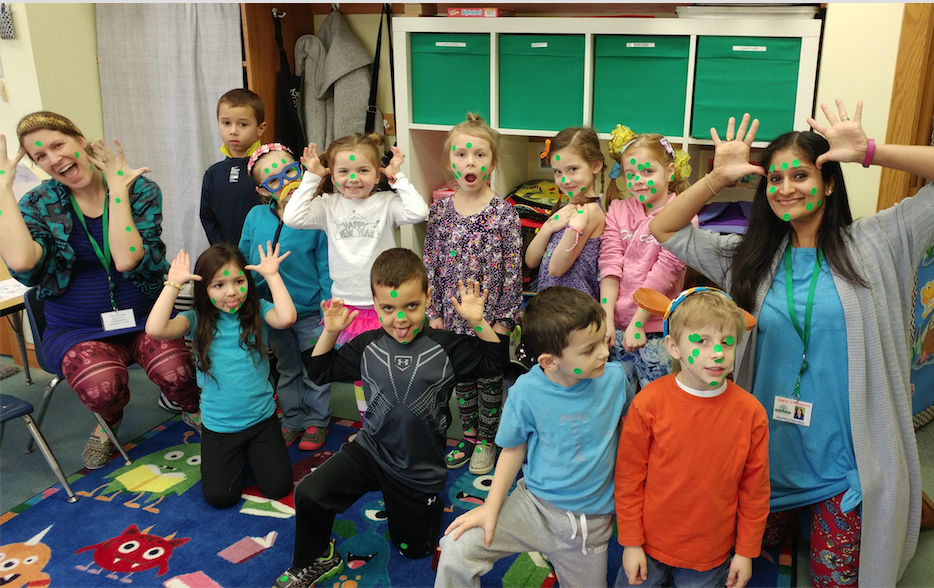 Pre-registration is required along with payment. Payment is non-refundable and make-up dates will not be accommodated. All registration forms along with payment must be submitted by the Wednesday prior to the camp you wish to attend. This allows for us to confirm all campers and needed staff members. These policies help to ensure the safety of each child while at summer camp.
Derry Preschool will do their very best to accommodate the needs of children with special needs in compliance with the ADA. Any child who has an IEP should contact derrypreschool@gmail.com prior to registering for summer camp. This will allow us to discuss the child's needs on an individual basis.
To attend DP Summer Camp, children must be preschoolers between the ages of 3 and 5 and/or entering kindergarten and toilet-trained. We look forward to seeing you all next summer.
A Day at Derry Preschool Summer Camp!
Every day at camp we begin with center time… this is where we use our themes to provide lots of different activities including: art, tactile activities, cooking fun, games and of course imaginative play.
We have clean up time and then every child participates in a "Music and Movement" time where we may learn new songs or silly dances and we participate in group games.
We then offer a bathroom/wash hands break time while we get ready to enjoy our snack along with a thematic story.
If weather permits, we always love to explore our playground where everyone gets a chance to enjoy the outdoors.
We will post our dismissal locations on our entry doors daily
*Wednesdays are SPLASH DAYS (weather permitting) – directions will be sent out via email.
Our themes guide our activities and as you can see, we stay busy! This multi-age summer camp is designed for children to socialize, learn through play and have fun, all at their own pace. It is a great way to keep your child active through the summer months!
Virtual Open House
We are excited to virtually welcome you inside!
Click below to tour Derry Preschool getting to see inside our classrooms and meet our teachers.  Reach out if you have any questions about Derry Preschool – we are here to help!
Click Here to Tour Our Open House!
Contact Us Today